I am working on the mobile right now. It will be woodland friends, I am designing and hand-stitching the whole thing myself. I did look to Etsy for some inspiration, but have come up with the actual designs of the animals myself.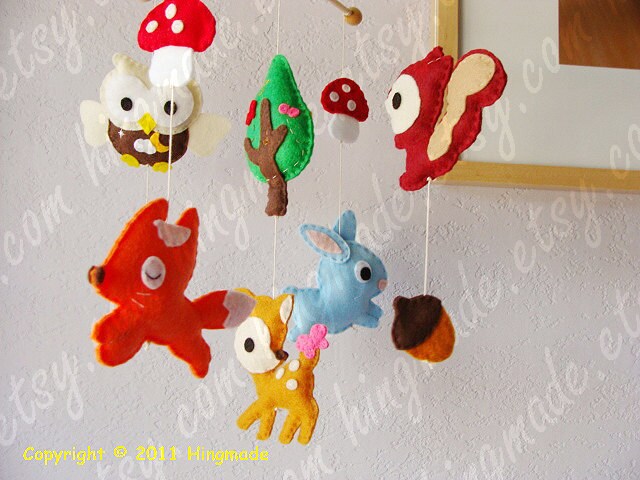 (Etsy, Hingmade)
(Etsy, dropsofcolorshop)
(Etsy, Catsweetshop)
They are fun, visually intriguing and colorful. I know babies love color and I want his nursery to be about and for him, not me and my design-taste. I am sure to choose vibrant patterns that will entertain him and intrigue him.
For his mobile I will be making a
Fox
Hedgehog
Bunny
Owl
Tree
Toadstool
I hope to finish the owl, tree and toadstool within the next couple days. It doesn't take that much time, I could probably make all the animals in one sitting if I had about four hours straight to devote to it, but being a SAHM mom I only get a pocket of time here and there. I have so many other things to do during nap times that I don't always get around to my crafty stuff.